The Ritz Group ENTREPRENEUR CLUB Mastermind Luncheon "live" at Venture X and Online 

Ritz Group Members, and their Guests, can attend Entrepreneur Mastermind Luncheon  "in-person" at Venture or alternatively attend via ZOOM at home using their Computer or mobile.  This is thanks to the new video technology provided by Venture X.    Like in the old days at the City Club, Entrepreneurs can grab lunch-to-go in the South Tower Atrium (below Venture X) and bring it to the Ritz Group Conference Room.   Entrepreneur Club serves as a Sounding Board for growing companies and raising capital in Georgia.  Each attendee, or their guest, shares what's happening in their space.   Most often we have a monthly theme and invite an expert to share their experience.   In case you can't attend in person - or online, we will record the event and post it on the Entrepreneur Club Page in the Ritz Group Website. (click here)
The Ritz Group ANGEL CLUB Luncheon  "live" at Venture X and Online 

Ritz Group Accredited Members, and their Guests, can again attend Angel Club "in-person" at Venture or alternatively attend via ZOOM using their Computer or mobile.  This is thanks to the new video technology provided by Venture X.    Like in the old days at the City Club, Investors can grab lunch-to-go in the South Tower Atrium (below Venture X) and bring it to the Angel Club Conference Room.   Angel Club serves as a "Think Tank" for Angel Investing in Georgia.  Each attendee, or their guest, shares what's happening in their investment space.   Most often we have a monthly theme and invite an expert to share their experience.   In case you can't attend in person - or online, we will record the event and post it on the Angel Club Page in the Ritz Group Website. (click here)
The Ritz Group will Partner with VENURE X in Buckhead to launch the Center for Innovation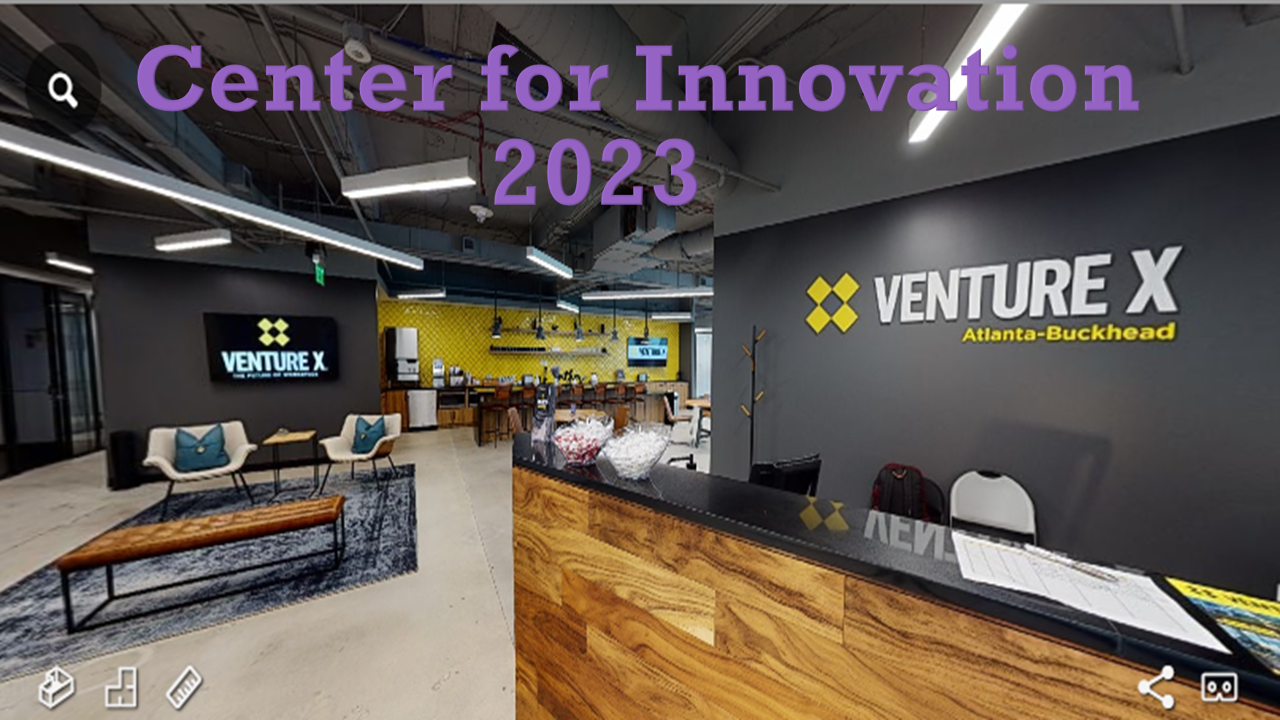 Ritz Group is pleased to announce our Partnership with Venture X in Buckhead to form a Center for Innovation.   We believe the KEY to fostering in the next generation of Innovation  is the integration of  four (4) ingredients.  They are Space, Programs, Technology and Leadership.   That,  when combined and made available to segmented communities (called Collectives)  they represent a powerful collection of resources ALL focused on the specific needs to drive innovation for all members of the Collective.  The initial Collectives are 1) Entrepreneurs,  2) Corporate Innovation, 3) Metaverse, 4) Veterans, 5) Consumer Goods, 6) Collectible's,  7) Digital Security,  8) Sports, and 9) Social Engineering.  (Learn more)
The Ritz Group will Sponsor a virtual Trade Show for our Entrepreneur Ecosystem called the Capital Expo
The Ritz Group is a Pioneer in Georgia's entrepreneur ecosystem with our  first  meetings at the Ritz Carleton over 35 years ago.   The Entrepreneur ecosystem has grown exponentially from Atlanta,  to metro Atlanta and now statewide.   
Georgia's number ONE  need, Post-Covid,  is to digitally re-connect our ecosystem. 
The Ritz Group is pleased to support that GOAL by creating a modern Virtual forum to Spotlight our Ecosystem leaders and supporters,  plus introduce the NEW Entrepreneurs and resources Statewide. 
We are  pleased to be part of the TEAM to help make Capital Expo happen first Quarter 2023
The Ritz Group will Launch three programs for Veterans 
Prior to Covid, the Ritz Group was the first to hold a Veterans Shark Attack "Pitch Event" each November to celebrate Veterans Day.   The Event was a unique Shark Attack because the three Sharks and the four pitching companies were all Veterans.   
Our mission on November 10, 2022 is to conduct our first Post Covid  "Live" Veterans Shark Attack.   
In 2023 the Ritz Group will Sponsor the launch a Veterans Match Market to connect the world-wide Veteran Ecosystem.   The Mission is to use sophisticated Match Engine Technology to connect Veterans to Veterans,  Veterans to Corporations offering discounts and jobs to Veterans, plus Organizations offering resources to veterans. 
The Launch of the Georgia Capital Expo in 2023 will also feature a Veterans Pavilion to Showcase Georgia's commitment to Veteran Entrepreneurs.   The Exhibitors will all be Veterans and the Pavilion Sponsors will fund Veteran non-profits in Georgia. 
The Ritz Group will Premier a Cryptocurrency Token backed Fund to improve Investor Liquidity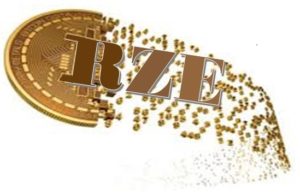 In 2023, the Ritz Group will launch a Cryptocurrency Fungible Token called the RZE to SOLVE two major Funding GAPs in Georgia.   One for Investors and the second for Entrepreneurs 
 The first is providing small cap private equity Investors with improved Liquidity to realize capital Gains, or reduce losses, earlier than today's traditional 7 to 15 year Exit waiting period.   
The second is using the Ritz Group's presence and technology in Georgia's Entrepreneur Ecosystem to screen, select and build a portfolio of early stage and seed round companies that are the "Best of Georgia".      These sources will include the Ritz Group Shark Attack Winners, TIE Angels,  ATDC, ATA, Venture Atlanta selected companies and more.    
Finally, RZE will have a Pavilion on the Capital Expo to showcase the RZE investment Pool of Companies.   The Capital Expo point-of-presence will also provide an additional venue for RZE Pool Companies to meet investors and solicit additional funding rounds.
The Ritz Group will launch Shark Attack TV to syndicate Shark Attack Pitch Events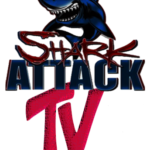 In 2023, the Ritz Group will launch  Shark Attack TV  (SATV), a media content play to leverage Shark Attack that premiered in 2013.   The Goal is to use online Digital Shark Attack to screen Shark Attack TV Winners and also curate that media into Pitch Training.   Monthly Shark Attacks will be conducted in a TV Studio with a "Live" audience  and edited to syndicate in today's popular media distribution channels.  
Our Focus is NOT to replicate today's popular Shark Tank, but to provide a professional venue featuring local Entrepreneurs and Sharks with real-world early stage ventures in technology and specialized industries or diversity themes.     Examples of Show Themes would be veterans, NFT's, diversity, education, franchises, plus health and wellness.     
Shark Attack TV will also have a Pavilion on Capital Expo.    The Pavilion will have its own Lobby, Aisles, Auditorium and Exhibitors representing both the SATV companies,  but Aisles for the Digital Shark Attack Companies.   The goal is simple - provide more fund raising visibility for SATV Companies.     
 Strategic Partner with Companies
Make a Corporate Donation 
Training for Entrepreneurs & Angels to de-mystify private equity creation
Financial modeling tools, mentoring and fee-based professional services to accelerate funding success
Digitally connecting Members to Members, to the ecosystem and corporations