On Demand Content for Members
The Ritz Group believes that using Pod Casting can play a vital role because they capture and deliver "content" to members "on demand."   Our host for Pod Cast will be will be long time Ritz Group Advisory board member  - Michael Moore.   
Our goal is to cover "hot topics" and "what's happening" within the Ritz Group and within our ecosystem.
From time-to-time we will invite entrepreneurs and angel members to JOIN us to review their entrepreneur adventure.   Board Members, advisors and industry leaders will be invited to share their stories.   
All Pod Casts will be archived below and also archived on our Member database - Powered by Brite Idea Lab.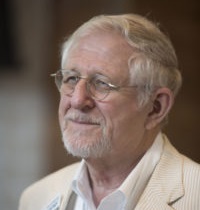 Pod Cast Archive
                             Guest                                           Subject                                                                     Date