Welcome to Angel Club 2023

Angel Club is a Member-Guest Luncheon held  on the 4th Thursday of each month.    Members are permitted and encourage to bring a Guest to the monthly Meetings held at Venture X Buckhead.   Very much like we did in the days of the City Club,  Angel Clubbers are invited go to the South Tower lower level Food Court to purchase their lunch and bring it upstairs to the Angel Club Board Room.   Please try to arrive upstairs at or before 12:00 pm.
Each meeting will begin with member/guest introductions and mini updates on what's happening in their neck of the investment Community.   Typically, we will theme each monthly meeting and have an expert in attendance to update us on that month's Topic.
Please use the following Links or JOIN us "Live" at Venture X in Buckhead  (3333 Peachtree Rd)    
Please join via ZOOM from your computer, tablet or smartphone.
https://us02web.zoom.us/meeting/register/tZMvdu6vqT8qHtfF9AhSeo8Sp3lbXKZmGNY-
The Angel Club luncheons are designed to expand private equity investment interest and confidence through Angels sharing their personal investment experience.   Invited guest/s will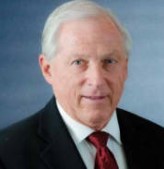 share current issues and topics related to "Smart" Angel private equity Investing.
Ritz Group President and CEO, Larry White, stated that seed-round funding is, and continues to be, the achilles heel of Georgia's private equity funding food chain.     In the Valley and major cities, this GAP is fulfilled by Entrepreneurs and Investors exiting and taking lucrative lead seed rounds for new early-stage companies.
Yes, they are playing with "house money," but mitigate risks by forming familiar teams consisting of ex-founders and syndicate partner teams with proven track records.    Of course, we do some of this in Georgia but need to close the GAP with more early stage lead Angel round investing.   Angel Club is designed to foster Angel investing collaboration and confidence. We believe this will lead to more funding engagements in early seed round companies.   Creating more confident Angels will lead to funding more companies.
The goal of Angel Club is to facilitate more Angel Investing through Angel-to-Angel information sharing and collaboration.   It is a non-pitch forum designed to support and inform Angels on "best practices" strategies from existing Angels who are engaged in the process.   We talk "deal flow."   It is an informal, low key approach, to perfecting successful strategies, minimizing risks, sharing investment information and testing new concepts among peers. For more information on our Agenda and Angel Education scroll down to preview our agenda.
Angel Club is for Ritz Group Members only.    Non-Members of the Ritz Group can attend one meeting as a guest.     To JOIN the Ritz Group (click here)
For 

more information on the Angel Club or sponsoring a luncheon  - please contact Larry White at Larry@ritzgroup.org
_____________________________________________________________________________________________________________________
VIDEO LIBRARY from 2022 Recorded Sessions 
      January 27, 2022  Dara Albright  
Introductions:         Attendees introductions and statement on Angel Investments they are currently engaged
Hot Topics:              A group share to identify any of the NEW trends or "things" happening in our ecosystem.
Guest Speaker:      The goal is to provide more insight in a specific market, cause or project impacting our ecosystem
Angel Education:    Provide attending Angles with the insight into the latest trends in Angel Investing.
2018 SPONSORS