3 NEW Sponsor Programs for 2022-2023
Three Reasons to Sponsor in 2022-2023
#1   The Ritz Group is a 501-c-3 registered non-profit, and our "cause" is to promote capital funding for entrepreneurial ventures in Georgia.  We are passionate about this cause and have carefully crafted our programs to provide unique PROGRAMS to fill GAPs in Georgia's entrepreneurial ecosystem.  These programs require          sponsor dollars and support to produce
#2   The Ritz Group has segmented our Sponsor programs into three Categories to facilitate large and small contributions from donors.   They now can direct their funds to specific programs or causes.      
#3.   In terms of business value - we maximize exposure (eyeballs) with over 20 live events/per year, online web coverage and over four (4) promotions per month to over 3,000 subscribers.   This is in addition to standard ecosystem PR.   
Contact us to partner and tailor a program to your audience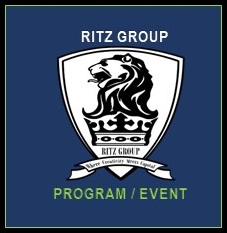 $250-$500/Event or Program
Program Sponsors fund an event or program alone, or with other Event Sponsors.  The Event or Program can be for Shark Attack ($500)  or Angel Club ($250).   
Angel Club Sponsors pay for food and make a 5-minute introduction/update at the Luncheon.   
Program Sponsors receive one complimentary Exhibitor Booth at a Ritz Group event with one admission ticket.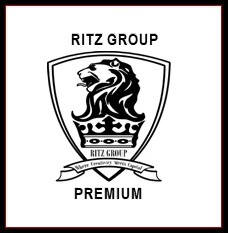 $2,500/venue
The Premium Sponsor funds are allocated for funding  "Live Stream" Shark Attack events,  to include logo representation on all event and program marketing.
Premium  Sponsors are recognized at their networking and Shark Attack verbally, with signage, plus click through's on the Ritz Group web collateral.
Premium Sponsors are featured on 4 x monthly email promotions to over 3,500 subscribers, as well as profiling on the Ritz Group Member Portal as a Service Provider with a Storefront featuring their promotional product and services.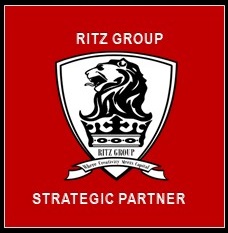 $10,000/year
The Strategic Partner Sponsor Program can be allocated across ALL Ritz Group Programs and Events or directed to one or more Ritz Group special "PROJECTS." 
Allocation to ALL Ritz Group includes electronic logo placement and verbal recognition at ALL events and programs.   Special Project options are New projects that are on the self waiting on funding from partners.   They include Ritz Group Radio, SATV elevator Pitch Platform, Shark Attack Awards and two projects for Veterans.      
Strategic Partners also have an electronic web presence on the Ritz Group member portal with three  representatives profiles, and one Sponsor Profile as a service provider with a storefront featuring your product and/or  service offerings.   
Program/Event Sponsor
$250 - $500
Per Event Sponsored
One Ritz Group Annual Membership

One Individual or Biz Profile on the Ritz Group Member Portal

Choice of Programs or Events

Click-Thru Logo on all event digital collateral

Verbal introduction at Sponsored Event/Program
Premium Sponsor
One Ritz Group Corporate Membership

One Individual member Profile

Primary Sponsor on 2 - Live Stream video'

Logo click-thru on all digital event collateral

Logos on 4x monthly email promotion to 3,700

Verbal Announcement at all programs and events
Strategic Partner
One Ritz Group Corporate Profile with Storefront

Three Ritz Group Individiaul memberships and member Profiles

Two "livestream" Shark Attack Broadcasts

Logo w/ click-thru on all printed & digital collateral

Logo on 4x email marketing promotions o 3,600 members

Verbal acknowledgement at all events and programs

Sponsor for all Capital Academys

Funds directed at one or multiple Special Projects
2022-23 SPONSORS