Providing an online forum to SHOWCASE our Entrepreneurs raising capital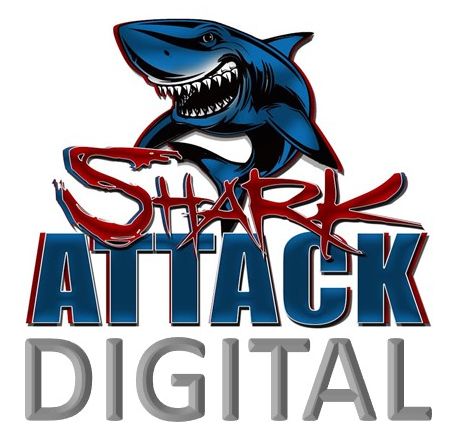 The Ritz Group is proud of producing over 50 Shark Attacks, screening over 1,000 companies, helping over 150 companies pitch, and welcoming over 70 Sharks to judge.  In 2020,  our goal is to extend this experience and take it to the next level.   We believe the path is going digital and conducting the shark attacks online monthly.
This will enable us to feature MORE companies and enhance the learning experience for non-presenting entrepreneurs who attend.  More importantly, our "live" assessments will also help investors who want to contact presenting companies for a second date.
The ability to capture the session online has the advantages to archive the session, but also post it for on-demand review by investors who were not able to attend.    The archive will also be posted on the presenters profile on the Ritz Group Member profile - Powered by Brite Idea Lab.
WAY IT WORKS:   Companies who want to PITCH must apply online and complete the Digital Shark Attack Script.  (Click to Pitch)
Complete your profile and sub-profile with your investor collateral about your company.   Submit your profile the the Digital Shark Attack team by tagging your Match Criteria  keyword "Digital Shark Attack"    You can also Search for the Digital Shark Attack team to submit your company.
The companies selected to Pitch for the $100,000 Stock Investment Shark Attack on October 15, 2020 must be a member of the Ritz Group
 Top priority and preference will be given to Companies who post their 5-Slide 10-minute Power Point voice MP-4 video on their Company sub-profile.
The Format for the Video .PPT is as follows 
1.   INTRODUCTION:               Who are you and your Team.   RAISE AMOUNT:               How are you currently raising, how much YTD and in the Past.
3.   THE PROBLEM:                 Market Niche and the NEED you saw
4.    YOUR SOLUTION:           Plus your Channel Marketing Strategy driving adoption
5.   YOUR PROGRESS            Where are you YTD, plus Next Steps
PITCH COACHING:    Each 10 minute  PPT Video Submission will be reviewed and discussed with the submitter.   The goal is to perfect the presentation from the lens of an Investor.    That is...what they value
Corrections and re-submissions are encouraged - the goal is to perfect  the value proposition and investor presentation.
Once Accepted - you will be scheduled for a Digital Shark Attack and your company LOGO posted on the Digital Shark Attack promotions and Ritz Group Webpage.   You will post your video PPT on your Ritz Group Member profile
THE DIGITAL SHARK ATTACK MONTHLY PRE-SCREENING EVENT:
During the Digital Shark Attack the written questions will be submitted and at the end of the 10" pitch you will answer questions for 5 minutes
After the Digital Shark Attack your Video Shark Attack will be posted on the Ritz Group Digital Shark Attack Archive page for viewing by investors who were unable to  attend
We will also send your MP-4 presentation to investors we believe are in your "Sweet Spot."    Key is you sending your 10" Video PPT to investors that you know, or reach out to you based on your Digital Shark Attack Exposure.
Based on the number of applicants, we will run up to 4 digital Shark Attack per month.   We will start out with one per month until we have the promotion and session perfected.    Archive storage will be by Industry Category and NOT by date.    The schedule will be the third Wednesday of each month.  10:00 to 11:30
Click here to Register and Reserve your spot for June 17, 2020
You can, if space permits, show up online to observe using the following Link
DIGITAL SHARK ATTACK ARCHIVE:  ]  
[TECHNOLOGY]   [BLOCKCHAIN]   [E]   ]NTERTAINMENT]   [HEALTHCARE]   [FOOD & BEV]  [FINTEC]    [COMMERCE]   [COMMUNITIES]