The Ritz Group provides a modular suite of services to "take" companies Private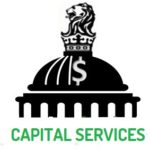 CAPITAL SERVICES are based on the exclusive new private equity model called the CAPITAL DRILL      The Capital Drill simplifies and de-mystifies today's complex private equity methodology used to set up and evaluate early stage shareholder companies.   The Capital Drill provides an online registration service to create and maintain shareholder models used to project investor ROI for each round, but also to project changes based on actual financial reporting.
Capital Services provide a formal four-phase approach to audit a company and take them through the Capital Drill.  This is our fee-based service answer to today's "who is in the lead" and who has completed "due diligence" in setting up a companies capital structure and terms sheet for others who want to only write checks.  This is our answer to creating more Lead Angels.
PHASE I
PHASE II
PHASE III
PHASE IV
PHASE V
The "Investor-Readiness"  Capital Audit.
I.       Founder Team Interview explaining the process and "Proof Items" required
II.      Review all of the Client Investor Collateral and the latest financial Statements & Forecasts
III.     Conduct the Investor Audit - Deep Dive
____A.     Founder/Executive team Challenge (Will this dog actually hunt?) 
------vvvvvChallenge the Value Proposition and each of the Revenue channel plus plan to hit their 5 year exit $
Certification Assessment Review with Management team                
--------B.    Written Assessment - Strengths, Weaknesses and Recommendations
--------------From the lens of an Investor – red flags, critical success factors and tough issues
4.      Client Clean-up of business collateral that supports the  5-Year Revenue Proforma production
The Scholarship Program is vehicle we use to perform the Capital Services Audit funded by investors before they invest the big money.   The Scholarship Program recognizes bootstrapped companies are broke - but have stock as a by-product of the audit.   Investors fund the audit and receive stock from the company for the money they invested to perform the audit.
The Fractional CIAO Program is our answer to today's Accelerator Programs to "groom" companies for investment.  Fractional Chief Investment and Assurance  Officers (CIAO) ensure the capital "pot" is correct for past commitments and all down rounds.   In addition, they provide the lead for syndication with Angels who want to just write a check when someone has "de-risk" the investment and is managing their interests through exit.    We will screen, train and qualify CIAO's to be deployed on a fee-based client contract.  Each CIAO will manage 4 to 5 clients.   (more)
SATV powered by WatchPitch
Shark Attack Video by Watch Pitch is a series of Video Channels to view elevator pitches organized by Shark Attack Industry sectors.    Entrepreneurs post their video elevator pitch, provide a brief description, plus links to content and Crowd-Cheering with the ability to collect viewing donations.    SATV provides dedicated channels for specific verticals – like veterans or or entertainment are available for $200 per month.  This channel hosting expense can be offset by video channel sponsorships.
The Ritz Group has partnered with Watch Pitch to help entrepreneurs create the "best" elevator pitch and also create it online using the Watch Pitch APP.