Capital Drill is our "exclusive" new modern solution to "demystifying"  the complex process of creating a private shareholder company.   Capital Drill provides the core financial modeling for Angel Academy, the Capital Audit and Ritz Crypto selection.
Contact Us for more information or a demo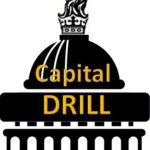 The CAPITAL DRILL  is the centerpiece of several Ritz Group programs. They are the Capital Audit for investor due diligence and "going private," plus our three Academy Classes (Secrets Mini-Camp, FastTRAK Boot Camp, and Angel Academy),
At the heart of The Capital Drill are two related Spread Sheets.  They are created from projections created in Biz Plan and spreadsheets used in creating operational plans.  When completed, they create the "numbers" for the five (5) PEI investor collateral.  It is BLUEPRINT to get PEI to "cookie-cutter."   More importantly,  it also isolates key management throttles that impact investor returns - which is the essence of private equity investing
Vital in the NEW Capital Drill is modeling initial projections to find the ROI for a 5 year exit to include full dilution and valuation multiples based on Members, Revenue and EBITDA.   The modeling goal is to find and focus on the key numbers to yield investor ROI.   Yes, modeling output is a one page business plan the board uses to track the busines performance.   Capital Drill Modeling is online to facilitate modeling through exit.