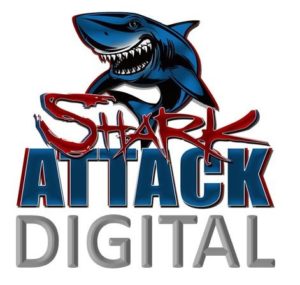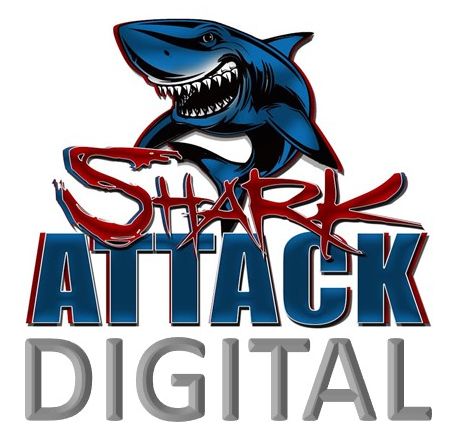 Digital Shark Attack is an online PITCH Event conducted on the third Wednesday of each Month from 11:00 to 12:00pm online,   The Goal is to qualify candidates for Shark Attack TV.   The online event will feature 4 companies pitching to 2 Sharks plus an online audience.   
The Session will consist of a preview of the companies 5" Video followed by the 5" Pitch and 5" of Questions and comments by the Sharks  
Pitching is by Invitation Only.   To Qualify, companies raising Seed and Series A rounds will submit their Video to Digital Shark Attack hosted on Brite Idea Lab.    There they Profile the Owner, and a Sub-Profile featuring their Company and Raise.   They post their 5' Video, Pitch Deck and supporting Collateral.    Digital Shark Attack will use this information to "Connect" and make comments, Follow and schedule the Digital Shark Attack Session.
Digital Shark Attack will be recorded and posted on the Ritz Group Website as well as on the Companies Raise Profile hosted on Brite Idea Lab.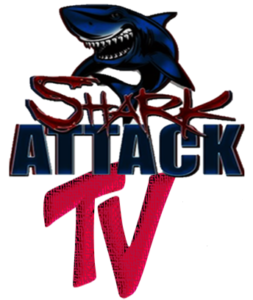 Shark Attack TV (SATV) is the NEW Post Covid Version of the Monthly Ritz Group Shark Attack started in 2013.    SATV will be a "Live" Studio Pitch Event featuring 3 local ICON Sharks plus 4 Pitching Companies with our traditional EMCEE.    The companies will make a 5 minute pitch, without Slides,  to the Sharks who will ask questions and make final comments or suggestions as the Investor Risks and action required to raise Funds.
The SATV Goal is to professionally EDIT the 'Live" Studio Session and put the production output into syndication and distribution.   This will provide more exposure to the Pitching Companies.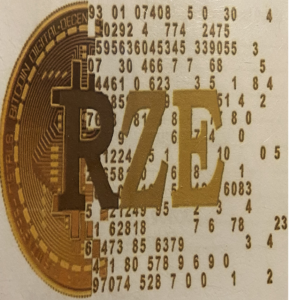 Ritz Crypto (RZE) is a NEW Investment Cryptocurrency Token providing small CAP Investors with a badly needed LIQUIDITY option to invest in early stage seed and Series A Companies.
RZE is a Fungible Token minted and listed with a Smart Contract on an SEC compliant Exchange using the Blockchain to buy and sell tokens using KYC and wallets.
RZE as a Fungible Token must be backed by an Asset.   The Asset will be a POOL of Companies the RZE Team will Select from SATV and "Best" of Geogia Companies found on Capital Expo and Angel Groups like TIE Angels, ATA, plus Selected early stage companies from VA.
RZE will use the Proceeds from the Sale of RZE to invest in select Seed and Series A companies providing a NEW investment source to the Entrepreneur
RZE benefits the investor because they can SELL their RZE Token after one year vs. waiting for the Companies to exit.   The value of the RZE Token is based latests Selling Price of the RZE Token or the Value of the Companies in the RZE Pool of Companies.   (Learn More)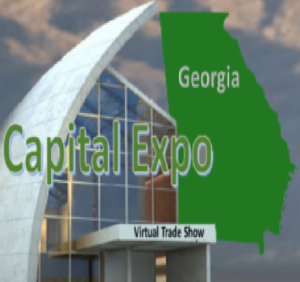 Shark Attack will be a Featured Pavilion on the Georgia Capital Expo.   The Branded Lobby will Showcase the Program for Visitors and Aisles will be organized to fit the Categories used in SATV (Technology, FinTech, Health & Wellness, Diversity, Veterans, Food & Beverage etc.).
The Exhibitors will be Digital Shark Attack Participants as well as the SATV participants.
The Auditorium will feature both the Digital Shark Attack Content as well as the edited Productions of SATV.
Capital Expo will also be a primary Vehicle to attract NEW Entrepreneurs to submit their Companies to Digital Shark Attack and keep the SATV Pipeline filled.  (Learn More)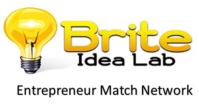 Brite Idea Lab is the Global Match Community Platform Database holding the above Technology Stack together.
Members Create their Profile and a Sub-Profile for their Venture or investments and the Match Engine delivers Candidate 24/7 based on both parties match criteria defining what the HAVE or NEED.
More importantly, Brite Idea Lab is a PRIVATE Member platform where they post their Owner Profile and store their Raise collateral to include videos, files, pitch decks and investor tear sheets.
Brite Idea Lab Entrepreneurs can create their eBooth in Capital Expo with "one-click"    It is where they build a Following and can collect endorsements or Crowd-Cheering "Likes".    Brite Idea Lab is the "GLUE" that hold the community together.   (Learn More)