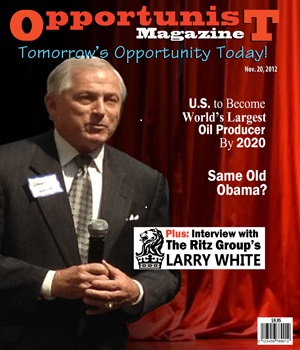 Seminars, Lectures and Speaking Engagements.    Larry White is a frequent panelist, keynote speaker, and lecturer on Entrepreneurs, Corporate Innovation and Private Equity Finance.  He is the Author of the Capital Drill - a new model for creating and managing private shareholder companies
Larry has a dual career as a corporate executive and as an entrepreneur focused on the technology and consumer goods market segments.
He is currently the owner of the Ritz Group, a non-profit that connects entrepreneurs with private investment capital.  He is also the founder of Retail Electronic Visions,  a Match As A Service (MaaS)  platform developer, in addition to co-founder of Brite Idea Labs, Corporate Foundry and the Aisles.
He is also on the boards of several companies, an avid boater, veteran, sports enthusiast and most proud of his family values.
SPEAKER
INSTRUCTOR
AUTHOR
FOUNDER/CO-FOUNDER
The following engagements are tailored to the audience and the event.  They can be 15 minute updates, 1-hour keynote speaker, or 3-hour lectures
So you want to be an entrepreneur?
Three easy steps to successful entrepreneurship - which when revealed, may cause you to re-think your day job.  The talk is based on reviewing over 1,000 companies applying to pitch at the Ritz Group Shark Attack and selecting over 140 companies to pitch
Are you prepared to run a Private Shareholder company? 
Based on a NEW capital formation and valuation model called the Capital Drill.  This is Private Equity Funding 101 for investors and angels to simplify and de-mystify today's complex process of creating and running a shareholder-based company.  (more)
Our Savior - The Cryptocurrency ICO and Blockchain?
The latest investment TOOL to revolutionize funding for Georgia's early-stage entrepreneurial companies - or is it?     Correctly implemented, see how a secured ICO fund (TAO) and cryptocurrency exchange can dramatically impact Georgia's seed round funding GAP.