The Ritz Group Angel Meet-Up is a by invitation only Special Event where the Ritz Group reviews and selects from one to three companies we believe are prepared to present to accredited investors, angels and/or VC's.    The investors invited are screened to validate the investment opportunity being presented meets their investment criteria.   That is defined as the stage of the company raise (Investor with a check, Seed Round, Series A, B. C....). 
Next AMU  submit your company to qualify  (click here)   
Last  AMU was Transit X    Click below to review results 
SPONSORED BY    Greystone Capital Group, LLC,  Horrigan & Company,  Ritz Group,  Brite Idea Lab
Press Articles:   (click here)
Welcome to Angel Meet-Up
Transit X 2-12-2019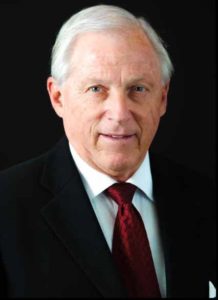 AMU (Angel Meet-Ups) are defined as the "second date" where companies present their Investor Pitch Deck for 30 minutes and Investors "drill-down" to determine if they want to invest or continue the negotiations offline.
The assembled AMU event can be 1 to 3 companies is a related investment "sweet-spot" and anywhere from 3 to 50 investors who have interest in the  companies making presentations
Presenting Companies.  Companies are screened by the Ritz Group AMU team based on submissions received from and investor collateral posted on Brite Idea Lab (Executive Summary, 1-minute video, PPT Investor deck and website).
Investors.   Investors are sourced through the Ritz Group Member database, Brite Idea Lab members based on matching their "sweet-spot" with the presenting companies.
The AMU Event.   The Ritz Group will produce the AMU event to include... select the venue based on the audience, as well as launch promotion to Ritz Group 3,500 subscribers, members and designed investors in Georgia's entrepreneurial ecosystem.   The events are always complimentary to Ritz Group Members and their guests.
To Apply.   Entrepreneurs with seed and Series A raises and Investors with companies they want to syndicate can submit their company through this website, or to AMU profiled on the Ritz Group Member Database or Brite Idea Lab.
For more information on the
Angel Meet-Up 
or
sponsoring an AMU event 
 - please contact Larry White at 
Larry@ritzgroup.org
Submit a Company to Present make an investor presentation at Angel Meet-Up
2018 SPONSORS