Ritz Group Partners with Venture X Buckhead to launch Center for Innovation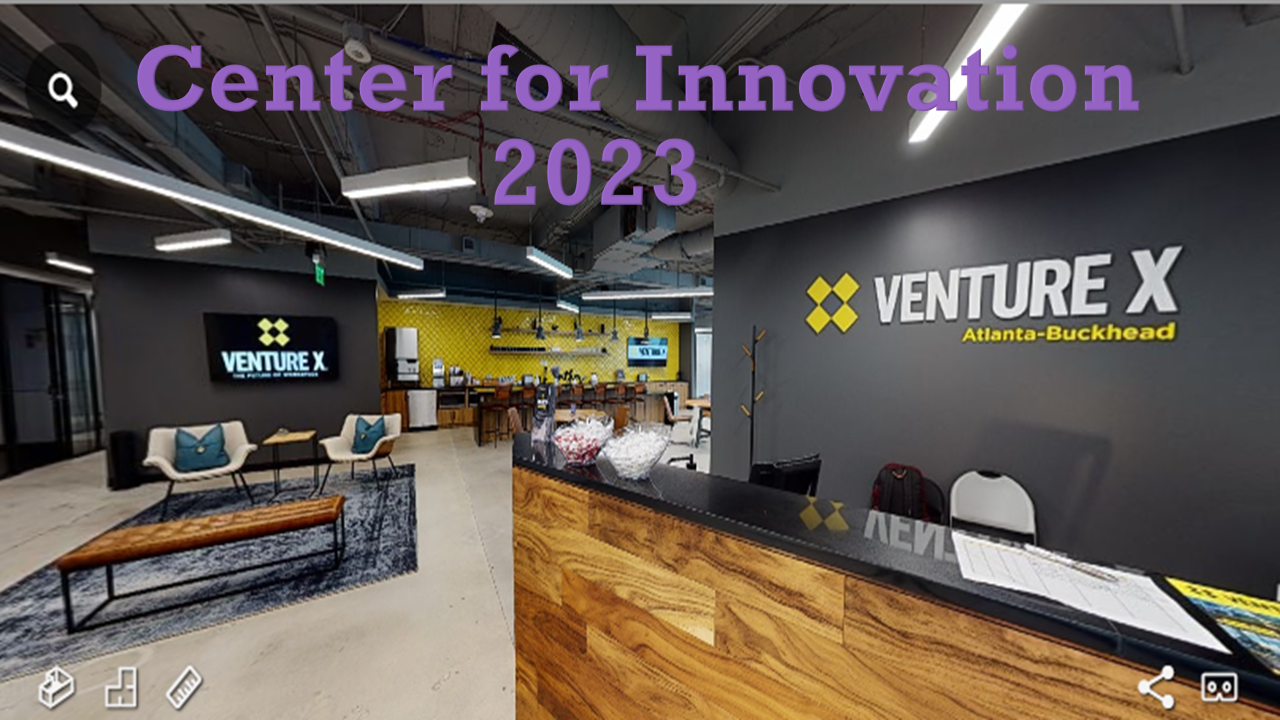 The Creation of COLLECTIVES 
The Ritz Group Partnership with Venture X in Buckhead to form a Center for Innovation  will foster in the next generation of Innovation by integrating four (4) ingredients.  They are Space, Programs, Technology and Leadership.   That,  when combined and made available to segmented communities (called Collectives)  they represent a powerful collection of resources ALL focused on the specific needs to drive innovation for all members of the Collective.  The initial Collectives are 1) Entrepreneurs,  2) Corporate Innovation, 3) Metaverse, 4) Veterans, 5) Consumer Goods, 6) Collectible's,  7) Digital Security,  8) Sports, and 9) Social Engineering.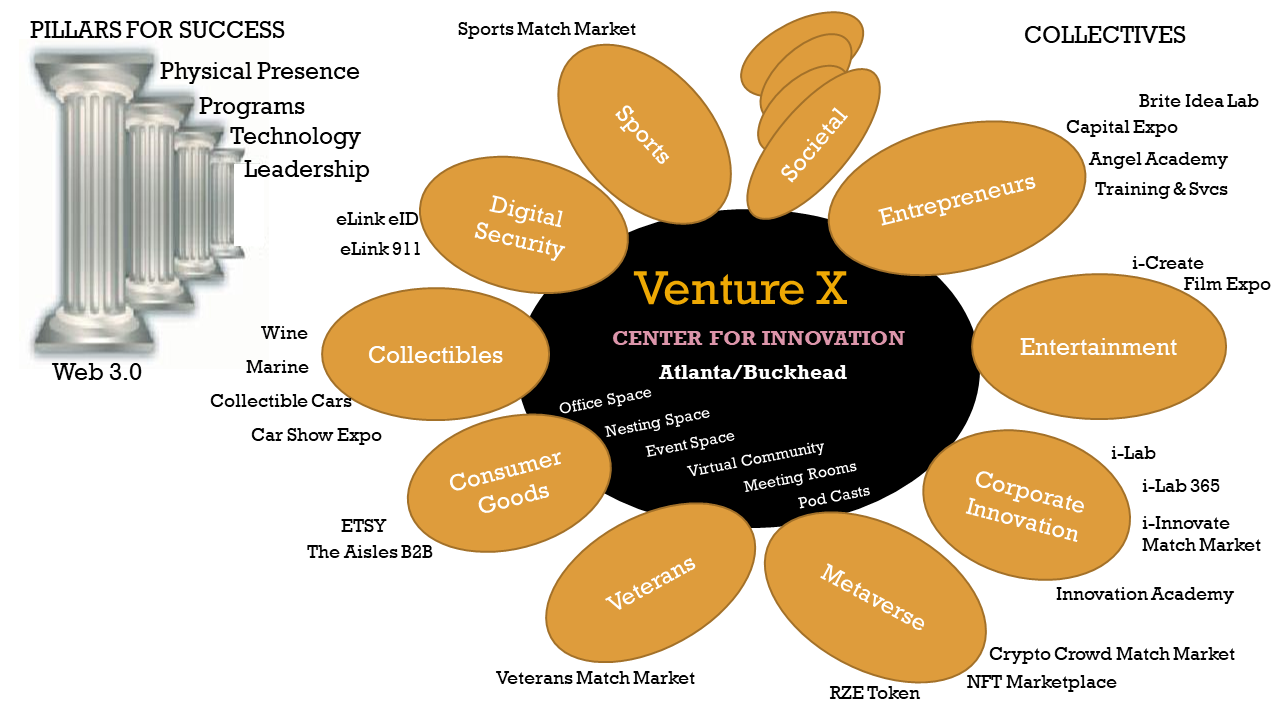 EXAMPLE:      Company A has a course designed for creating a culture of Innovation small businesses and corporations.    The challenge is how does Company A validate and launch their course.
The ANSWER is the Center for Innovation.     Company A JOINS the Center for Innovation at Venture X (Electronically and physically).  They they JOIN the Corporate Innovation Collective.   Immediately they begin to launch a series of webinars to the Residents of Venture X and specifically to the members of the Center for Innovation Innovation Collective.
The successful Webinar leads to participation in the Venture X Pod Cast and expands the concept beyond the Innovation Collective that also leads to more members joining the Center for Innovation Collective - each with some resource or collaboration that benefits the Group.    New members bring Product, Programs, Services and Technologies to the Collective team - and as a result provide a work in progress community centered around Innovation.