Welcome to 2020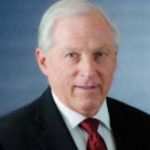 Every year Team Ritz Group looks at our role is in Atlanta's ecosystem to assess what we can do better or what voids can we fill.   The Georgia entrepreneur ecosystem is not immune to disruption and if we fail to pivot - we will be  "just a fond memory."
What follows is an outline of the programs we are going forward with for 2020.  We have re-tooled our website and launched a NEW member member community designed to match you with other Ritz Group Members, our Georgia ecosystem and potentially  - the world.
I truly believe our eight (8) Programs are significant and when we successfully roll them out - will make an impact on Georgia and perhaps beyond.
Please JOIN me in our cause and to position you for even more success in 2020.         Larry
The NEW Programs for 2020