GEORGIA ENTREPRENEURIAL LEADERSHIP 
Over the last decade, the entrepreneurial eco-system in Georgia has grown to 20+ Organizations, 40+ incubators, accelerators and co-working spaces, 67+ Universities and higher education teaching entrepreneurial courses, over 500 angels, 200+ angel pools, funds and VC's, thousands of entrepreneurs, plus 17+ Fortune 1000 corporations with 15+ Corporate Innovation Centers.     Add to that active Chamber of Commerce,  plus State and federally funded grants/programs.  Georgia is a leader in providing start-up resources.   
GEORGIA UN-PLUGGED
Georgia's entrepreneur eco-system has grown in every category, as well as geographically,  making collaboration, and sharing human, capital and physical resources even more .  However, the Georgia eco-system is siloed.  Georgia is not "Plugged-In."     There is NOT one single physical or digital venue to connect all these resources.
PLUG-IN and LITE-UP GEORGIA 
Create a digital network for the Georgia Entrepreneur eco-system, powered by Brite Idea Lab Match platform, to foster collaboration within Georgia and eventually the world.
ALL members of the GA Brite Idea Network create a profile and specify their Match Criteria defining their "wants" or their "haves" to share, trade or sell, with other members.
FEATURES: 
Easy to create profiles tailored for Entrepreneurs, small BIZ, corporations and Product/Service Providers             
Unlimited Sub-Profiles for multiple Ideas, projects, ventures or business identities
Match Preferences identifying what you Need or Have/Share/Sell
365 concierge delivery of Matches to your dashboard In-Box with match duplication filters
Outlook type GUI dashboard folder, in-box and reading panes
Work Matches storing in Files, Trash, emailing, contact list and Follows
Easy colleague creation and match sharing
Follow Requests, Grants and Revolks
Storefronts for sponsors, product and service providers
Traditional and Advanced SEARCH - for the old fashion way
ADVANTAGES TO THE GEORGIA ECOSYSTEM PARTNERS
More entrepreneurial companies can be "FOUND" based on their NEEDs
Angels can find, or be contacted based exclusively on their investment "SWEET SPOT"
More syndication between investors investing in the same space or down rounds
More Angel-to-Angel communication to share risk and due diligence
Organizations showcase their mission and events to attract more MEMBERS
Corporations can actively engage in the ecosystem to find technologies or B2B candidates
Professional service providers can showcase and target their IDEAL Clients
Sellers of Products and Services can target idea candidates for their offerings
Members can turn on or off exactly Who they want to Match
Members can narrow their match criteria and automatically receive candidates 365
More collaboration and connection results in more funding for Georgia Entrepreneurs
ADOPTION IN GEORGIA 
Make Brite Idea Lab available to ALL Georgia member organizations, like the Ritz Group, and Co-working spaces, like the Globe Hub, who will each provide complimentary profiling to their Members.   Entrepreneur adoption will lead to on-boarding corporations who want to participate in the ecosystem, as well as product and service providers - who essentially fund the system with a one time and monthly subscription fees.
THE RESULTS
Georgia is the FIRST State to implement a match-based entrepreneurial ecosystem Network
Forerunner to connecting our ecosystem to the World
CALL TO ACTION 
  Become a Georgia Eco-System Partner and participate in quarterly physical meetings
  Profile on  the Georgia Brite Idea Network and stay digitally connected 365.   [Plug-In]
  Spread the word.   Solicit others within the Georgia eco-system to PLUG-IN
Partners in digitally connecting the Georgia Entrepreneur Ecosystem – Powered by Brite Idea Lab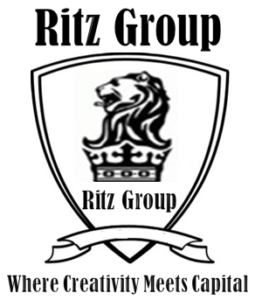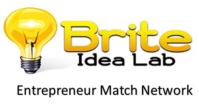 Connecting to the entrepreneur ecosystem.   Brite Idea Lab is an open 360 portal to connect the entrepreneur ecosystem to Corporate America.    Brite Idea Lab is an open public-facing Match Market platform connecting entrepreneurs to other entrepreneurs, corporations, organizations and service providers.   Corporate departments and IA's create profiles stating their Match needs, wants and/or haves to be machine matched to other members in the OPEN 360 environment specifying the same or similar criteria.
Members can create unique match criteria for multiple ideas, track followers and display crowd cheering results.  Dashboards deliver automatic machine matches, member-to-member submissions and follow grants enabling members to file and disseminate matches to colleagues.
Brite Idea Lab is the technology infrastructure connecting local and global entrepreneur ecosystems based on matching NEEDS. From the corporate perspective, this is the venue to find technology components, third-party resources, talent, potential start-up ventures, strategic partners, as well as early-stage investment opportunities.     (more)