Georgia Fortune 1000 Companies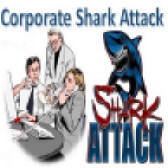 Acuity Brands, AFLAC, ARGO, AGL Resources, Ameriprise, AT&T, Bluelink Holdings, Cinnabon, Coca-Cola, Coca-Cola Enterprise, Delta, Enterprise, Equifax, Exide Technologies, Flowers Food, Genuine Parts, Georgia Gulf, Graphic Packaging, Home Depot, Mirant, Mohawk Industries, Mueller Water Products, NCR, Newell Rubbermaid, Rock-Tenn, Southern Company, Spectrum Brands, SunTrust Bank, Sperior Essex, Synovus Financial Corp, UPS.
Brite Idea Lab
Corporate Foundry
GATN
Assoc. Chinese Professionals
Word Chamber of Commerce
Fountainhead Consulting
Kettering Executive Network
AT&T, Chick-Fil-A, Coke, Collaborative Research Center, Delta, Emerson Helix, GE Energy, Home Depot, NCR Mobile, Panasonic Smart Auto, Thyssenkrupp Elevator.
Atlanta Tech Village (ATV), Alpharetta Technology Center (ATC), Atlantic Station, Elevator Factory, Flashpoint, Flatiron City, Foster Atlanta, Roam, Strongbox West, Switch Yard, The Co-Op, WeWork
Ameriprise, Cinnabon, Frescino Medical, Graphic Packaging, Aarons, Asbury Automotive, Axial, California Pizza Kitchen, Chick-Fil-A, First Data, Global Payments, Google, HD Supply, HP Enterprise, IBM, Intercontinental Exchange, Invesco, Phillips Lighting, Pulte Group, Siemens, Silicone Valley Bank, Tsys Total Systems, Turner World Pay.